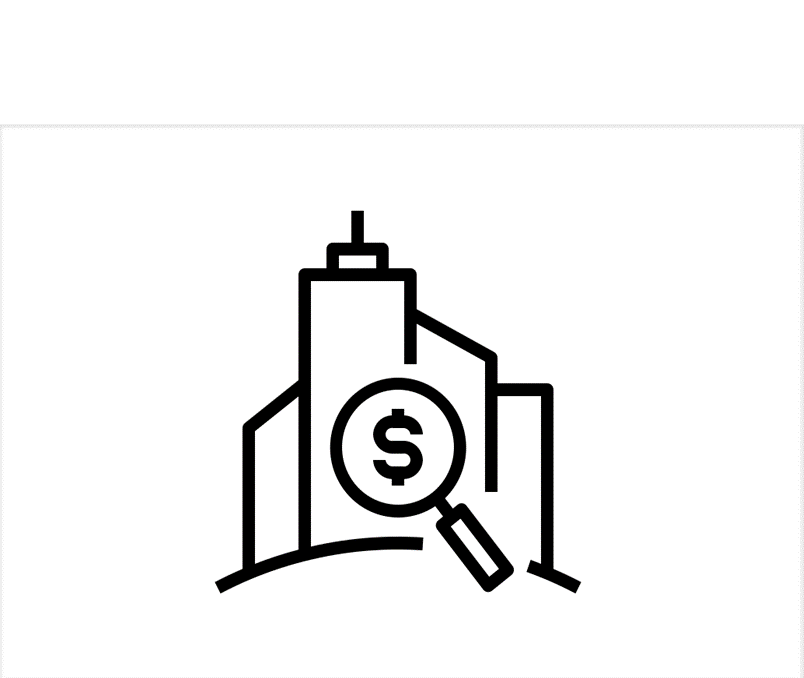 Intrinsic Valuation (DCF) Live Class (12/9)
Want to master Discounted Cash Flow (DCF) Analysis for Interviews? Need to use DCF on the Job?
You will learn everything you need to know with simple, easy-to-follow visual explanations and hands-on exercises that will help you shortcut your learning process.
As with all of our courses, we skip the fluff and focus on what you really need to know.
Learn from a former Investment Banking, Private Equity, and Hedge Fund professional…and current Adjunct Professor in Columbia Business School's Value Investing Program who has trained thousands of students.
During the session we'll cover the following topics:
Why Does Valuation Matter in the first place?
Discounted Cash Flow Analysis

Stage 1 vs Stage 2
Free Cash Flow Projections
Terminal Value
Weighted Average Cost of Capital (WACC)

Enterprise Value and Equity Value Mechanics
You're Going to Love This!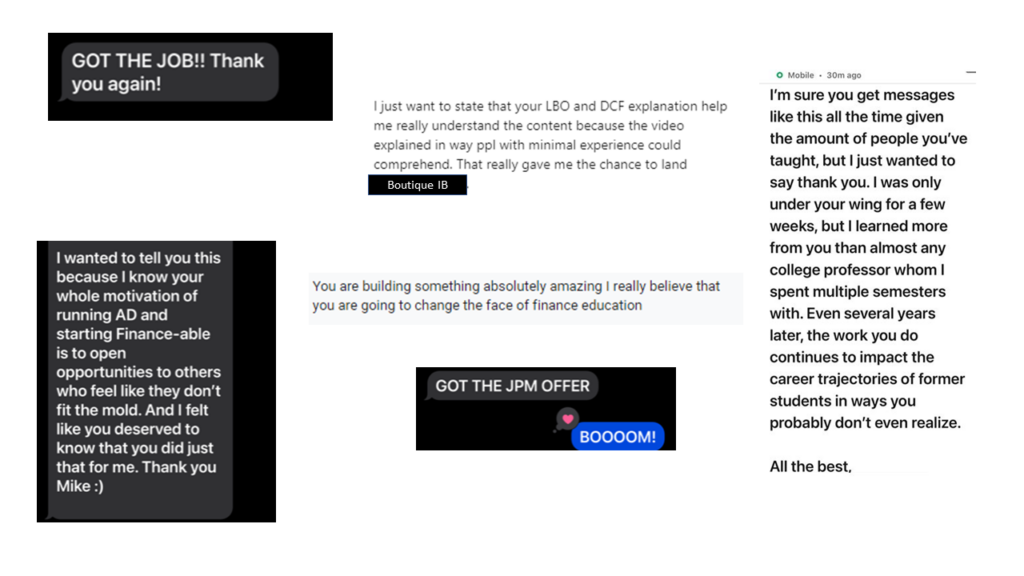 Session Cost: $75
Have questions? Email us at [email protected]
Frequently Asked Questions
This course is $75, but most Finance Training courses are $500-$1,000? What's the catch?
No catch here. Our mission is to open access to Finance Careers to more people and we don't think you should have to pay so much.
Will you limit capacity?
For this course, we'll probably cap it at around 50 students which will allow us to answer your questions.
Will I get access to your Valuation self-study course?
Yep, we'll give you access when you sign up.
But this course is only $25 more than your self-study course?
You are correct. We want to get you live training. As much as we pride ourselves on having the best self-study training material in the industry, there's no substitute for live training.
Will this help me with interviews?
It will. We cover common interview questions at the end of every section of the course. You should be in very good shape after this course.
We get feedback nearly every day that our materials are some of the easiest to understand and that they helped our customers get a leg up in interviews.
Will this help me on the job?
Yep. In addition to the conceptual review, we will walk through a full DCF build.