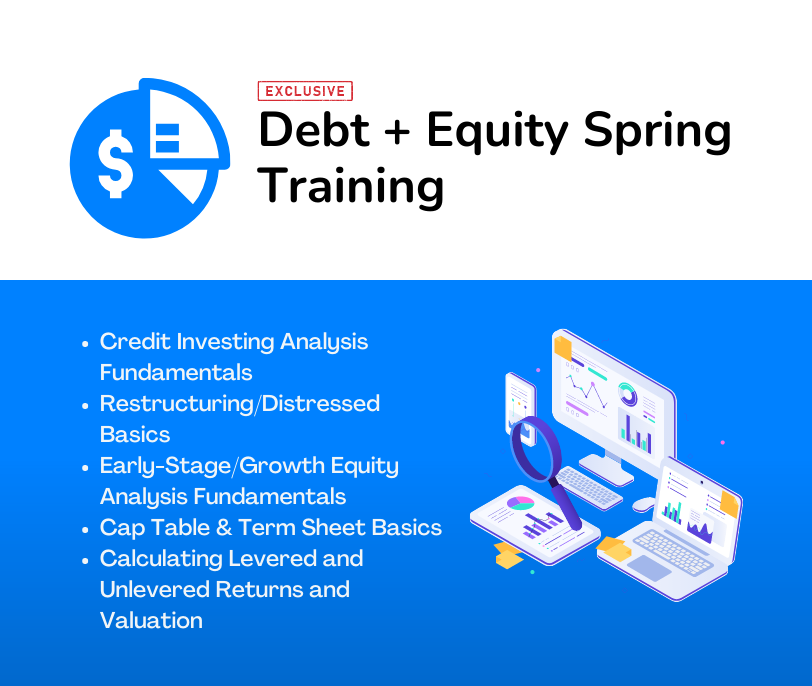 Spring Training – Debt + Equity Toolkit – 05-27
An exclusive, early preview of an upcoming Debt + Equity Toolkit course, just for our Sitewide Pass holders.
This course won't be launching for another few months, but this is an opportunity to get an early preview. Although we'll start at 10:30am ET, the session will take as long as necessary to review all the topics.
This session will cover:
Credit Investing Analysis Fundamentals
Restructuring/Distressed Basics
Early-Stage/Growth Equity Analysis Fundamentals
Cap Table & Term Sheet Basics
Calculating Levered and Unlevered Returns and Valuation
The One And Only Debt + Equity Toolkit
We put a ton of time and effort into ensuring that you have an interactive, enjoyable (yes…debt and equity concepts can be enjoyable!) experience in our live courses.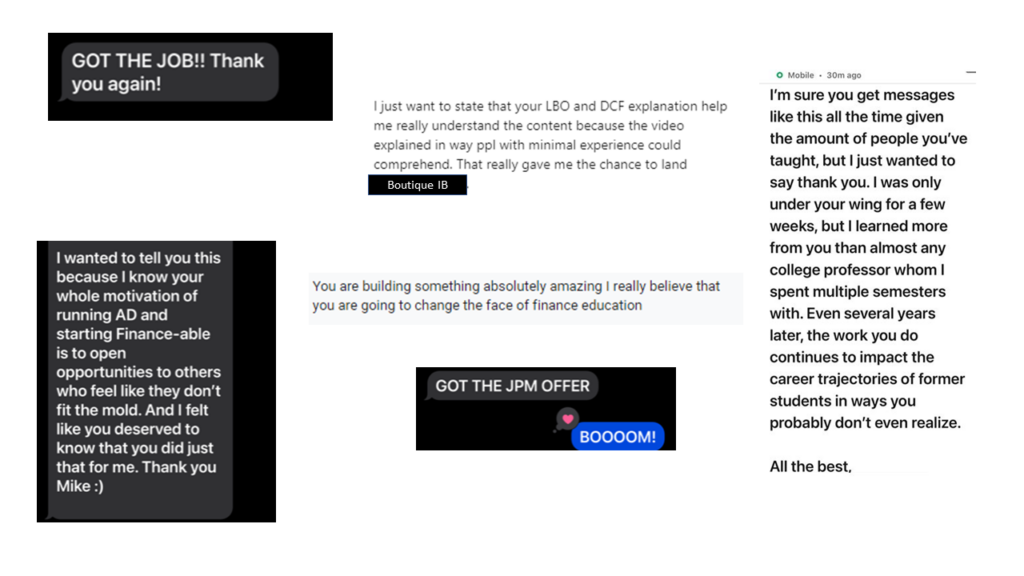 Session Cost: $0
Open to all Sitewide Pass Members
Have questions? Email us at [email protected]
Frequently Asked Questions
What do I need to do before the session?
There are no pre-session requirements for this live training.
Will this be recorded?
We like to keep our courses casual and open so that you can ask any question you'd like, so we don't record these sessions.
Will you limit capacity?
There is no limit as of right now. Depending on the level of demand, we may start to cap attendance.
Will this help me on the job?
Yes. Solid comprehensive of debt and equity are a critical skills to master for most corporate roles in Finance or otherwise.