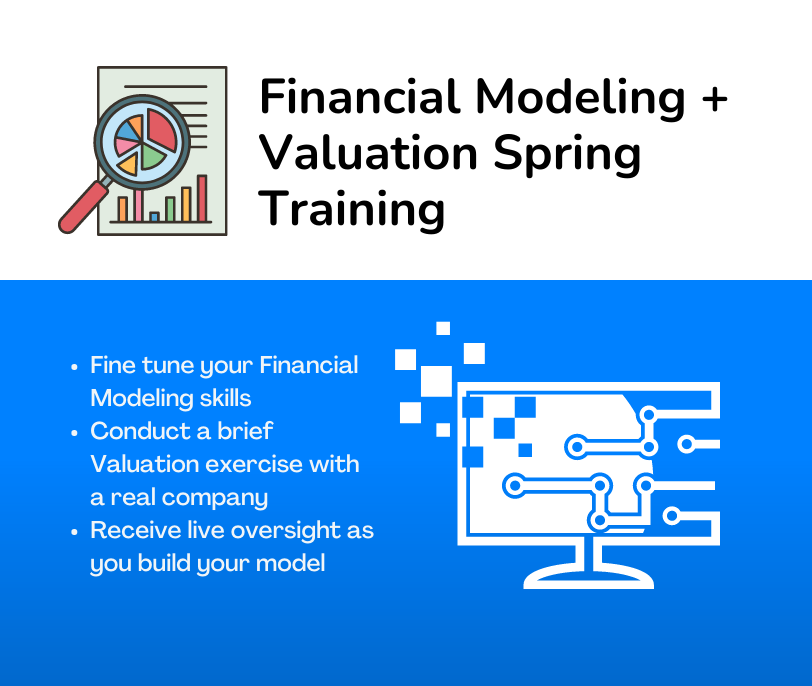 Spring Training – Financial Modeling + Valuation – 05-24
Want to fine tune your modeling skills? Join this session and you'll learn not just the mechanics of valuation, but the art and process behind it.
Get answers to any burning financial modeling or valuation questions on your mind.
During the session we'll:
Work through a Financial Modeling example
Conduct a brief Valuation exercise with a real company
Provide live oversight as you build your model
Not Your Typical Financial Modeling + Valuation Course
We put a ton of time and effort into ensuring that you have an interactive, enjoyable (yes…modeling and valuation can be enjoyable!) experience in our live courses.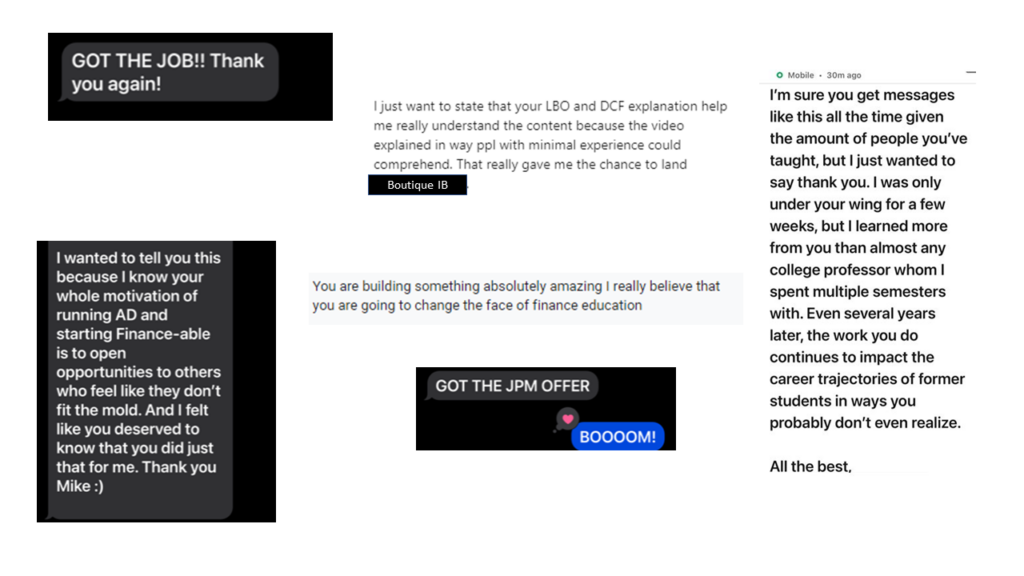 Session Cost: $0
Open to all Sitewide Pass Members
Have questions? Email us at [email protected]
Frequently Asked Questions
What do I need to do before the course?
It's ideal if you have completed our Financial Modeling Fundamentals and Valuation Fundamentals courses. Note for Mac folks: This course works best if you come prepared with Windows software like Parallels installed and Microsoft Office loaded.
Will this be recorded?
We like to keep our courses casual and open so that you can ask any question you'd like, so we don't record these sessions.
Will you limit capacity?
There is no limit as of right now. Depending on the level of demand, we may start to cap attendance.
Will this help me on the job?
Yes. Financial Modeling and Valuation are a critical skills to master for most corporate roles in Finance or otherwise.